BOLD SPIRIT. 7'6″ tall.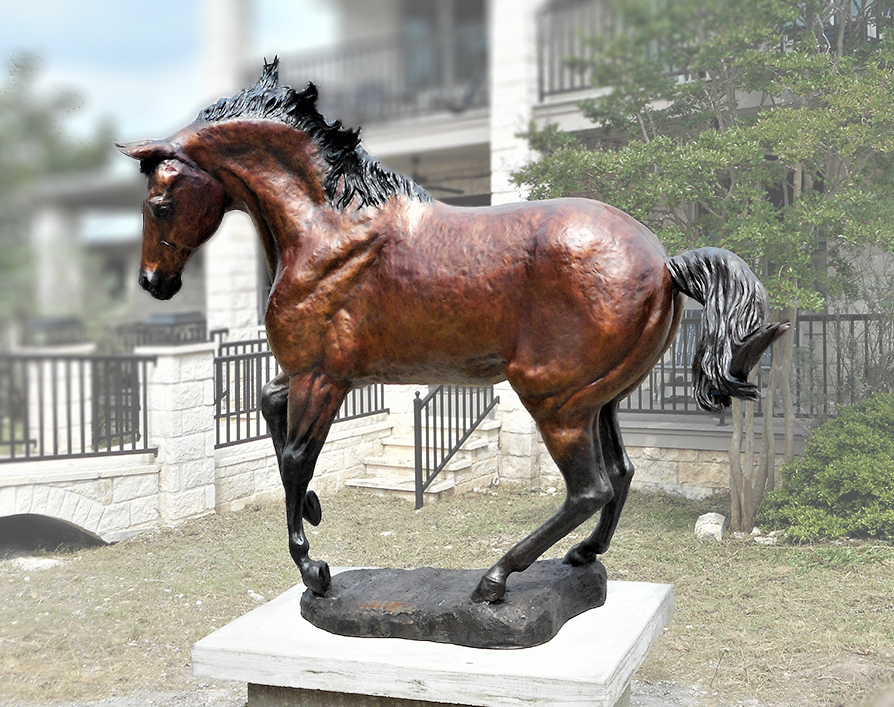 Please enjoy the photos below to see how this lifesize bronze statue got 'born'.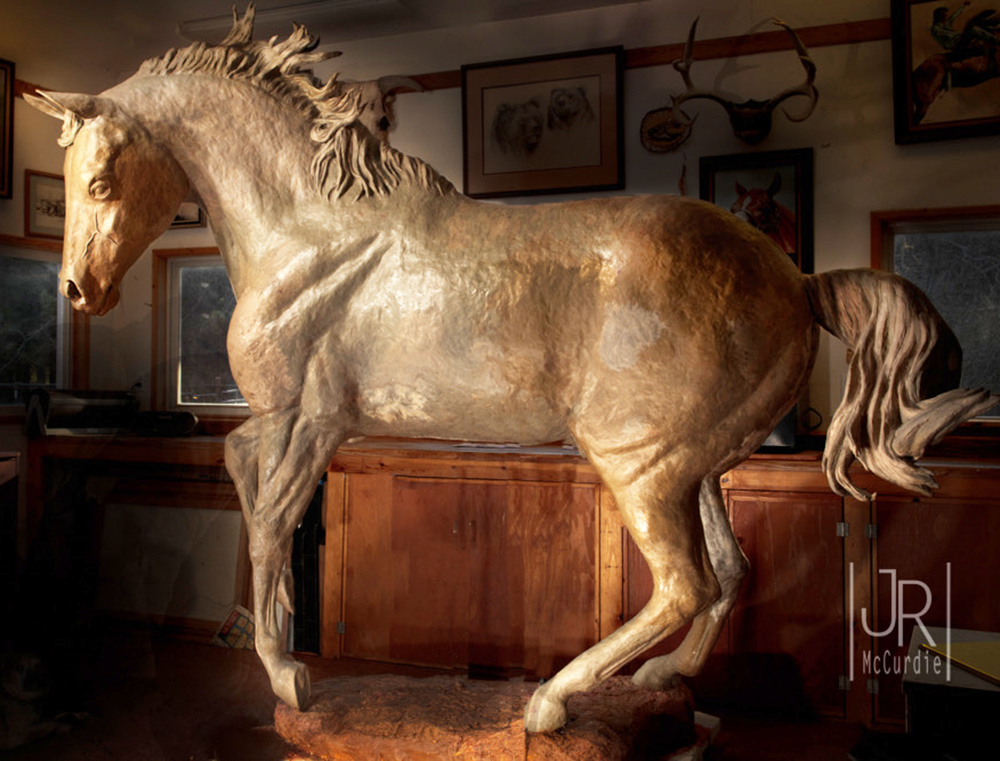 BOLD SPIRIT – wax/clay original, 7'6″ tall, being cast in a limited edition.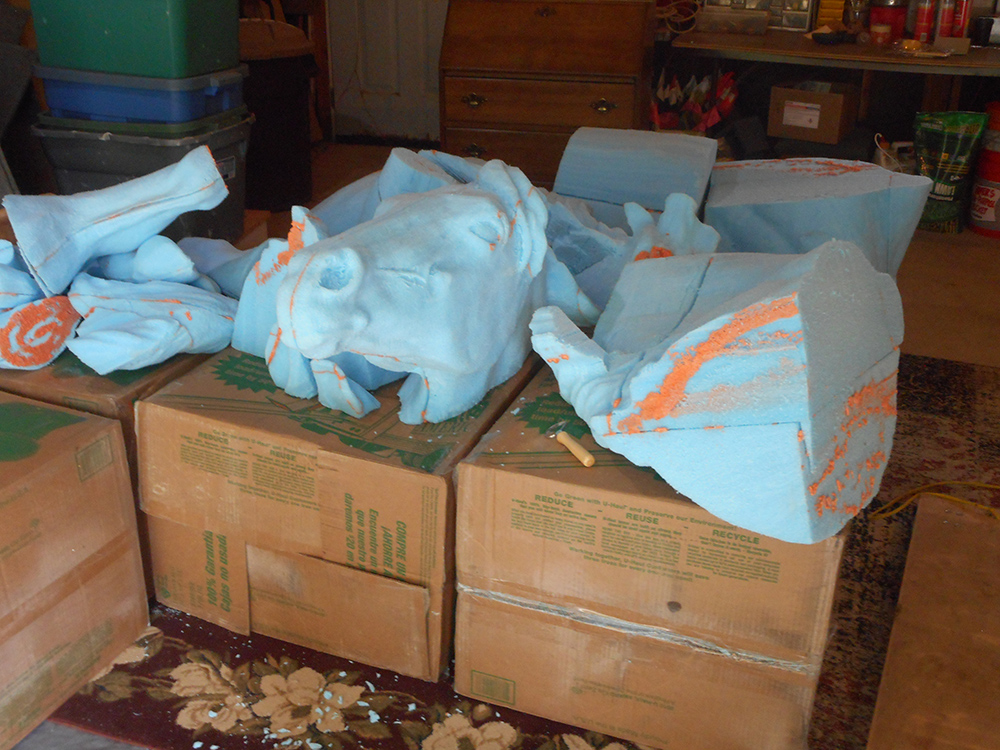 The point up of the maquette arrives in pieces in lots of large boxes.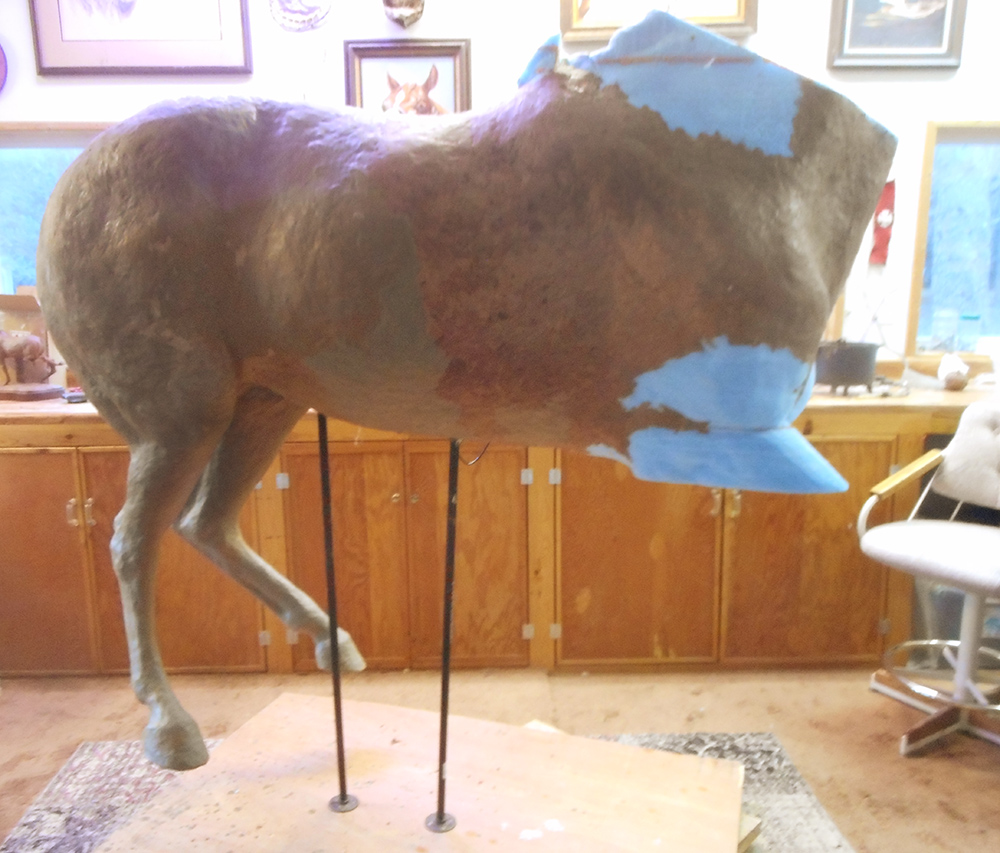 Starting to assemble the foam parts and the first layer of wax.

The head was nearly completed before attaching to the neck. It was easier to do it on the work table than working six feet off the ground.

More and more done, making changes and adjustments as desired.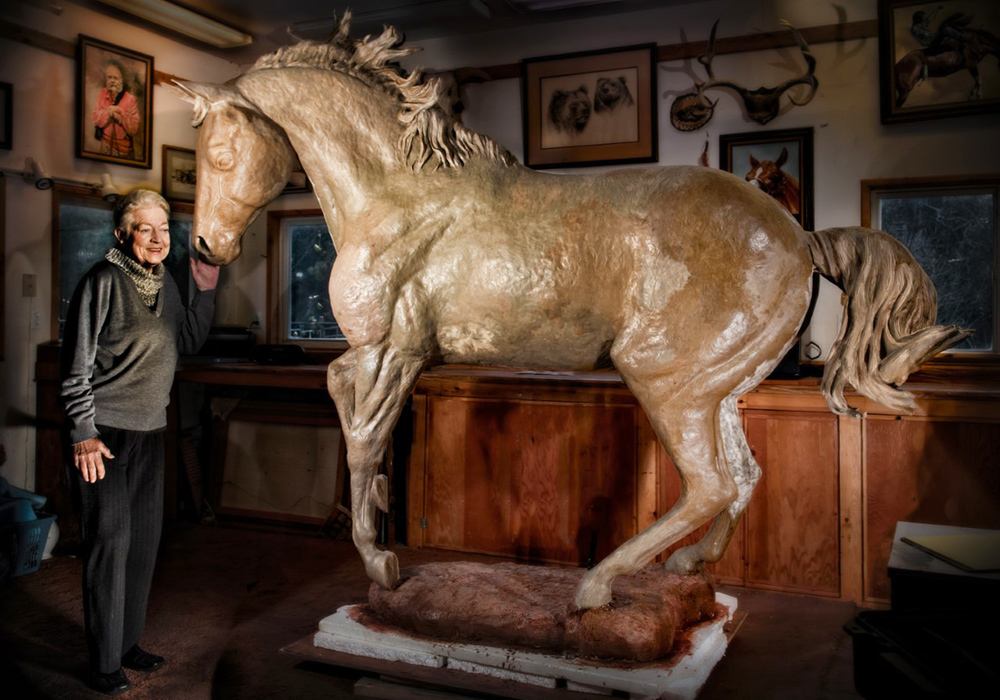 Finally completed and I am so pleased and delighted. It has become very much like having a living horse in the studio and an old dear friend has come alive again. He was the grandest horse I've ever owned, a winning race horse, then a dressage horse, and finally retired to my home. He lived to be 37.

The foundry starts the dis-assembly process for transport. We are supporting the body on planks while the legs and pipe armatures are removed.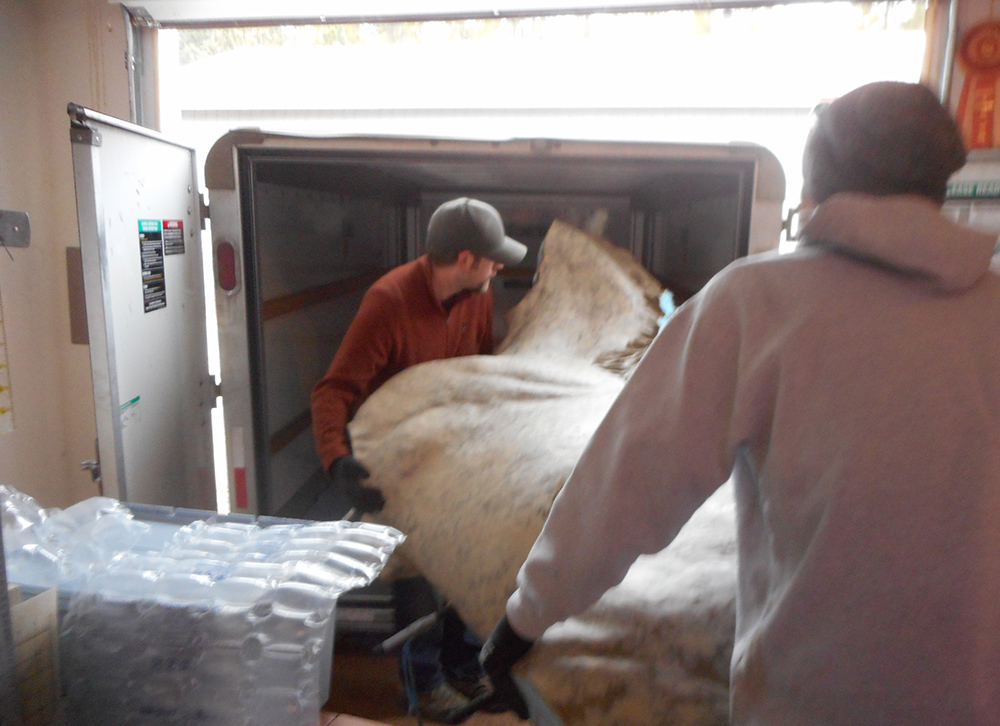 Mike and Jeremy fit the neck and body into the trailer. The long journey to bronze begins.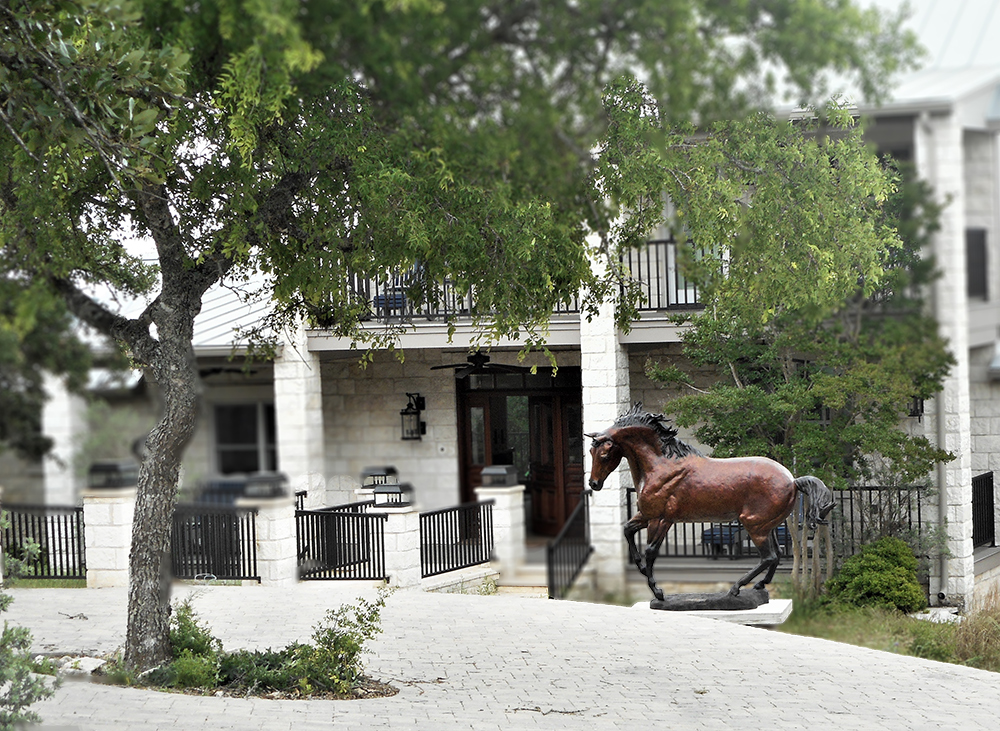 Bold Spirit Edition Number 1 has now been cast – Here he is in the driveway of his new home. Landscaping the site has yet to be done but already a beautiful addition to the home.
Contact Gabe if you have any questions or to ask about owning your own BOLD SPIRIT.